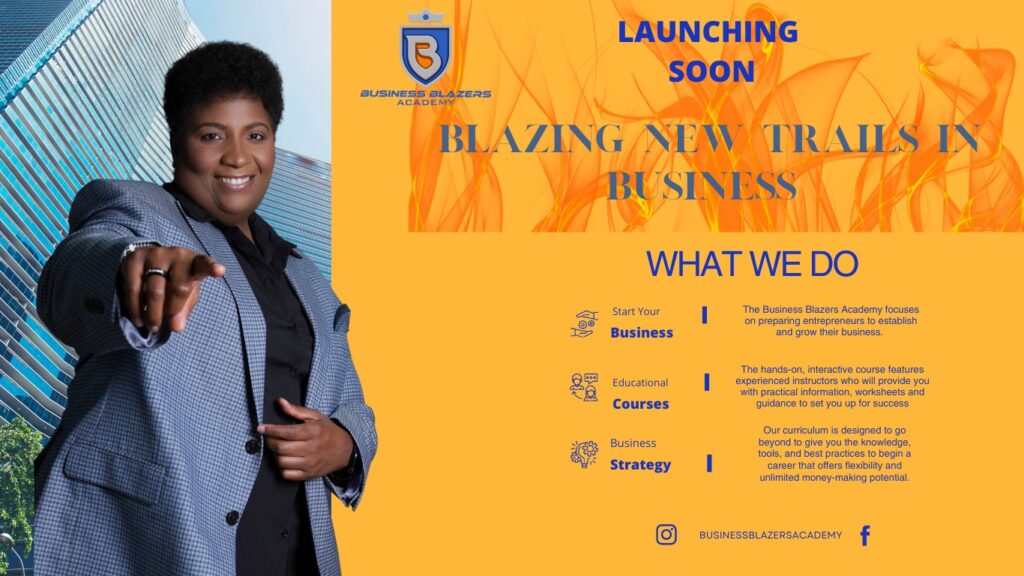 Turn Your Insurance Practice Into a Business
Are you ready to take your insurance practice to the next level? Well you've come to the right place. Go beyond just taking the insurance exam to create a successful business.

The Business Blazers Academy is a eight (8) week course that takes you through the steps to start, build or grow your insurance business. Choose your area of practice from health and life insurance, personal auto and homeowners insurance, and business/commercial(i.e. auto, workers comp, business property, income interruption and more). This hands-on, interactive course will provide you with practical information, worksheets and guidance to set you up for success.

During this course, we will help you:
Find your niche
Define your niche
Establish the right business entity
Build a business plan
Gain insight on accounting and record-keeping best practices
Create a budget
Realize the importance of branding and marketing
Understand the client development process
At the end of the course, you will have the tools you need to get started immediately. You even have the opportunity to participate in an externship and to start earning commission.
About the Business Blazers Academy
The Business Blazers Academy prepares prospective agents to take the insurance exam as well as help insurance specialists establish a business. The course features experienced instructors who each have over 10 years of experience. Our curriculum is designed to go beyond just pre-licensing education to give you the knowledge, tools and best practices to begin a career that offers flexibility and unlimited money-making potential.