Business Blazers Academy is an exceptional business incubator that provides a cutting-edge training facility for both existing and aspiring entrepreneurs. Our primary goal is to foster an environment where individuals can collaborate, receive comprehensive training, and cultivate their business ventures to reach their full potential.
The Founder - Dr. Terica Pearson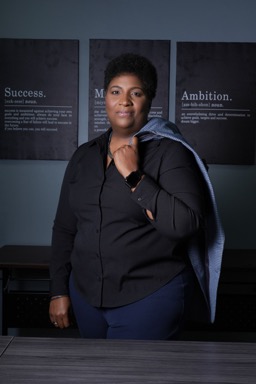 Education
Bachelor of Science in Business Administration
Master of Science in Management and Leadership
Doctor of Philosophy in Organizational Management and Leadership.
Businesses
Pearson Consulting Group (https:/www.pearsonconsultinggroupllc.com) – An insurance agency, providing over 20 years of expertise and services to meet the insurance and financial needs for small businesses and individuals.
Business Blazers Academy – An Entrepreneurial Academy with an eight (8) week course that takes Entrepreneurs through the steps to start, build, or grow their business.
Real Estate Development – Development of futuristic communities that positively impact, enhance the growth and evolving nature of their municipalities.
Music Production – An accomplished drummer for over 20 years, playing with a variety of recordings artists, numerous workshops, major tours, plays, and several recording sessions.
Community Involvement
Member of 100 Women LEAD in Clayton County, Georgia
Partner with Southern Crescent Habitat for Humanity educating the community on financial literacy and insurance coverage.
Mentor – Mentoring students and professionals on the entrepreneurial journey.
Educator of the Month – Partner with local businesses to honor educator of the month in Clayton County.
To educate, equip, engage, and empower individuals in their journey of starting and developing successful businesses. We believe in providing comprehensive training and support to help aspiring entrepreneurs navigate the intricacies of business ownership and achieve their goals.
To create a community of empowered and thriving entrepreneurs who possess the knowledge, skills, and mindset necessary to build and grow successful businesses. We envision Business Blazers Academy as a premier platform that inspires individuals to unleash their entrepreneurial potential and make a lasting impact in their industries.
Deep passion for helping individuals transform their business ideas into tangible realities.
Recognize the challenges and uncertainties that aspiring entrepreneurs face on their journey.
Educating and Equipping are the foundation of success in any endeavor, and that's why BBA provides high-quality education that teaches people how to start a business and guides them through the business development process.
Engagement is key to personal and professional growth, which is why BBA fosters a vibrant and interactive learning environment.
Empowering individuals, we aim to ignite their confidence and drive, enabling them to take bold actions and achieve remarkable success in their entrepreneurial endeavors.